Our dental team truly cares about our patients. We go out of our way to cater to your needs and work with Dr. Vinh T. Pham to ensure that you receive the best dental care possible. We welcome you to contact Kirkwood Dental today at 408-378-8500 to learn more about us and schedule an appointment with our dentist in Campbell, California.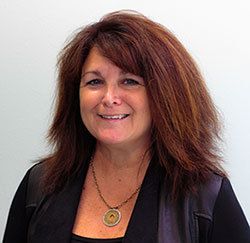 Christy
Office Manager & Front Office
I am currently enjoying my second career. I started at Kirkwood Dental in May 2007 after being a stay-at-home mom for six years. I am a native of San Jose and graduated from Nursing School at St. Mary's College in Moraga, California, in 1985 with a bachelor's degree in nursing. I worked as a nurse until 2001, when I chose to stay at home with my youngest son, Cole. I decided to return to work when my husband's friend, Dr. Pham, was looking for someone to run his front office. I was happy that I could help him and find that my nursing background is helpful in my current position, as I am very familiar with medical conditions and medications that our patients might be taking. I really enjoy working with our patients.
In my free time, I volunteer at my son's school on a routine basis and get involved in fundraising efforts. I also like to spend time with my husband, Ted, and sons, Mike and Cole. We enjoy exploring the Bay Area and doing remodeling projects on our Willow Glen home. We also enjoy cooking and spending time with family, friends and neighbors.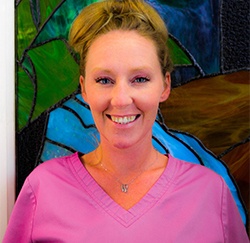 Allana Peterson
Dental Assistant
I became a dental assistant in 2008 after attending Central County Occupational Center (CCOC). I joined Kirkwood Dental in August 2008. I enjoy being a dental assistant and providing excellent care to patients.
When I am not working, I love spending time with my son and taking him to the movies and having fun outdoors. I also enjoy time with friends and family.