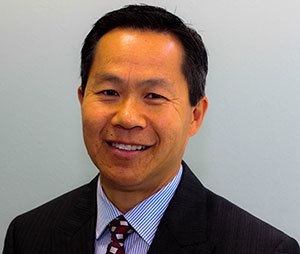 Vinh T. Pham, DDS
Dentist
Dr. Pham earned his Bachelor of Science in biochemistry from the University of Michigan. He received his Doctor of Dental Surgery degree from the University of California at Los Angeles School of Dentistry in 1991. He has been honored with several awards of recognition in the dental field, including the Exceptional Performance Awards from the University of California School of Dentistry and America's Top Dentists.
After graduation, Dr. Pham practiced dentistry with a dental group in San Jose before he started his private practice in Campbell in 1996. He also enjoys providing dental care for Los Gatos, San Jose and West San Jose. Using the knowledge and experience he obtained during his group practice, he has expanded the range of services to include periodontic and implant dentistry. Additionally, he has learned and developed valuable skills from the dental group in order to offer the best dental care possible in his private practice. He now specializes in leading-edge cosmetic dentistry, including veneers, bonding, bridges and tooth-colored fillings.
Dr. Pham is committed to providing excellent comfort and care to all of his patients. His goal is to present the best treatment and service available using the best materials and proven technologies. Dr. Pham is an active member of the Santa Clara Dental Association, California Dental Association and American Dental Association®. He attends education courses, conferences and seminars throughout the year to stay current and on the cutting edge of the latest techniques and materials available in the dental field.
Dr. Pham also believes that the dental laboratory is of high importance; therefore, he is particular in selecting the best dental laboratories for his patients' treatment. Furthermore, his office avoids double booking patients, in order to spend the necessary amount of time to go over all of an individual's concerns and develop a treatment plan that will satisfy the patient's needs and expectations.
Kirkwood Dental does its best, and will continue to do its best, to work at its optimum. We are devoted to creating healthy, beautiful smiles for all of our patients.